Mother Funkin' Robots
MF Robots
23 hours ago
Feeling Good
Randy Crawford
23 hours ago
Hold My Hand
Jess Glynne
23 hours ago
How to Love
Buffalo Nichols
23 hours ago
Spectre
Emma-Jean Thackray
23 hours ago
Across 110th Street
Jatt
23 hours ago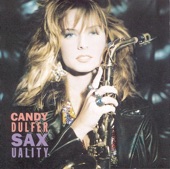 So What
Candy Dulfer
23 hours ago
Working In the Coal Mine
Harry Connick Jr.
23 hours ago
You Got the Love (feat. Candi Staton) [Now Voyager Radio Mix]
The Source
23 hours ago
McLovin
A G
23 hours ago
Ver más
Jazz FM en vivo
Listen in colour
Jazz FM is a digital radio station, based in Londo, United Kingdom owned and operated by Bauer media as well as its sister stations scala, magic, planet rock and greatest hits radio.
Their emission include musical genres such as jazz, soul and blues.
Slogan: Listen in Colour
Main Programs
Saturday Night Experience
The Aberdeen Discovery Show
Jazz Travels
Dinner Jazz
Jazz Notes
Main DJs
Mike Chadwick
Nigel Williams
Helen Mayhew
Peter Young
Sarah Ward
Frecuencias Jazz FM
Londres: 91.0 FM
Programación
| Tiempo | Programa |
| --- | --- |
| 01:00 - 03:00 | Folded Space - With Tony Minvielle |
| 03:00 - 05:00 | Jazz, Soul and Blues |
| 05:00 - 06:00 | Jazz Shapers - With Elliot Moss |
| 06:00 - 06:35 | Business Breakfast |
| 06:35 - 10:00 | Jazz FM Breakfast - With Nigel Williams |
| 10:00 - 14:00 | John Osborne |
| 14:00 - 18:00 | Jamie Crick Afternoon Drive - With Jamie Crick |
| 18:00 - 19:00 | Jazz FM's Greatest - With Mark Walker |
| 19:00 - 21:00 | Dinner Jazz - With Mark Walker |
| 21:00 - 22:00 | The Performance Series - With Ruth Fisher |
| 22:00 - 00:00 | Jazz FM Loves - With China Moses |
| Tiempo | Programa |
| --- | --- |
| 00:00 - 06:00 | Jazz, Soul and Blues |
| 06:00 - 10:00 | Jazz FM Breakfast - With Nigel Williams |
| 10:00 - 14:00 | John Osborne |
| 14:00 - 18:00 | Jamie Crick Afternoon Drive - With Jamie Crick |
| 18:00 - 19:00 | Jazz FM's Greatest - With Mark Walker |
| 18:00 - 19:00 | Jazz Travels - With Sarah Ward |
| 19:00 - 21:00 | Dinner Jazz - With Mark Walker |
| 21:00 - 22:00 | Jazz Travels - With Sarah Ward |
| 22:00 - 00:00 | Jazz FM Loves - With China Moses |
| Tiempo | Programa |
| --- | --- |
| 00:00 - 06:00 | Jazz, Soul and Blues |
| 06:00 - 06:35 | Business Breakfast |
| 06:35 - 10:00 | Jazz FM Breakfast - With Nigel Williams |
| 10:00 - 14:00 | John Osborne |
| 14:00 - 18:00 | Jamie Crick Afternoon Drive - With Jamie Crick |
| 18:00 - 19:00 | Jazz FM's Greatest - With Mark Walker |
| 19:00 - 21:00 | Groovin' high for PY |
| 21:00 - 22:00 | The History of Jazz News - With David Freeman |
| 22:00 - 00:00 | Jazz FM Loves - With China Moses |
| Tiempo | Programa |
| --- | --- |
| 00:00 - 06:00 | Jazz, Soul and Blues |
| 06:00 - 06:35 | Business Breakfast |
| 06:35 - 10:00 | Jazz FM Breakfast - With Nigel Williams |
| 10:00 - 14:00 | John Osborne |
| 14:00 - 18:00 | Jamie Crick Afternoon Drive - With Jamie Crick |
| 18:00 - 19:00 | Jazz FM's Greatest - With Mark Walker |
| 19:00 - 21:00 | Dinner Jazz - With Mark Walker |
| 21:00 - 22:00 | True Brit - With Helen Mayhew |
| 22:00 - 00:00 | Jazz FM Loves - With China Moses |
| Tiempo | Programa |
| --- | --- |
| 00:00 - 02:00 | The Late Lab - With Anne Frankenstein |
| 02:00 - 06:00 | Jazz, Soul and Blues |
| 06:00 - 06:35 | Business Breakfast |
| 06:35 - 10:00 | Jazz FM Breakfast - With Nigel Williams |
| 10:00 - 14:00 | John Osborne |
| 14:00 - 18:00 | Jamie Crick Afternoon Drive - With Jamie Crick |
| 18:00 - 19:00 | Jazz FM's Greatest - With Mark Walker |
| 19:00 - 21:00 | Dinner Jazz - With Mark Walker |
| 21:00 - 22:00 | The Ronnie Scott's Radio Show - With Ian Shaw |
| 22:00 - 01:00 | Late Night Jazz - With Helen Mayhew |
| Tiempo | Programa |
| --- | --- |
| 01:00 - 03:00 | Musica Macondo - With Tim Garcia |
| 03:00 - 06:00 | Jazz, Soul and Blues |
| 06:00 - 09:00 | Weekend Breakfast - With John Osborne |
| 09:00 - 10:00 | Jazz Shapers - With Elliot Moss |
| 10:00 - 14:00 | Nigel Williams Saturday Show - With Nigel Williams |
| 14:00 - 18:00 | Anne Frankenstein |
| 18:00 - 19:00 | Jazz FM's Greatest - With Mark Walker |
| 19:00 - 21:00 | Dinner Jazz - With Mark Walker |
| 21:00 - 22:00 | The Performance Series - With Ruth Fisher |
| 22:00 - 01:00 | The Blueprint - With Chris Philips |
| Tiempo | Programa |
| --- | --- |
| 01:00 - 03:00 | Full Circle - With Ruth Fisher |
| 03:00 - 06:00 | Jazz, Soul and Blues |
| 06:00 - 10:00 | Weekend Breakfast - With John Osborne |
| 10:00 - 14:00 | Jeff Young |
| 14:00 - 17:00 | Anne Frankenstein |
| 17:00 - 19:00 | Blues & Boogie - With David Freeman |
| 19:00 - 21:50 | The Sarah Ward Collection |
| 21:50 - 00:00 | Somethin' Else - With Jez Nelson |
Canciones más escuchadas
Últimos 7 días:
1. Jess Glynne - Hold My Hand
2. A G - McLovin
3. Spandau Ballet - True
4. The Beach Boys - Wouldn't It Be Nice
5. Spandau Ballet - True (Edit)
6. Buffalo Nichols - How to Love
7. Emma-Jean Thackray - Spectre
8. Toby Marsden - Cool Jazz
9. Sofi Tukker - Drinkee
10. Jarrod Lawson - How Long
Últimos 30 días:
1. Jess Glynne - Hold My Hand
2. A G - McLovin
3. Spandau Ballet - True
4. The Beach Boys - Wouldn't It Be Nice
5. Spandau Ballet - True (Edit)
6. Buffalo Nichols - How to Love
7. Emma-Jean Thackray - Spectre
8. Toby Marsden - Cool Jazz
9. Sofi Tukker - Drinkee
10. Tori Kelly - SING
Podcasts relacionados
Contactos
Sitio web:&nbsp
www.jazzfm.com/
Dirección:&nbspOne Golden Square London W1F 9DJ gb 0207 434 1215
E-mail:&nbspinfo@jazzfm.com
Redes sociales
Compartir
Comentarios