Regarde-moi
Kungs & Cookin' On 3 Burners
12 hours ago
Tears Of Joy
Jack wins
12 hours ago
Forever and a Day
Brothers In Rhythm
12 hours ago
Lights Down Low
NERVO
12 hours ago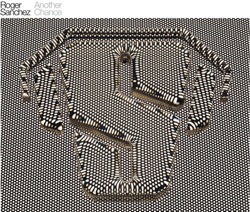 Another Chance
Roger Sanchez
12 hours ago
Woo Dat
LO'99 & Marshall F
12 hours ago
Chasing the Sun
The Wanted
12 hours ago
Nirvana (Acoustic)
A7S
12 hours ago
December
Kudu Blue
13 hours ago
Back to Earth
Futuristic Polar Bears & Danny Howard
18 hours ago
Ver más
Massive Dance Radio en vivo
All dance, all the time
Massive Dance Radio is the best choice if live and love dance, you'll love this station with all styles of dance and electronic music 24/7 including house, club, electro, progressive, trance and techno.
Categorias:&nbsp
House, Dance, EDM - Electronic Dance Music
Frecuencias Massive Dance Radio
Sídney: Online
Canciones más escuchadas
Últimos 7 días:
1. Russel Small - Strawberry Letter 23
2. Crush Club - Trust (Lp Giobbi Remix)
3. Go Freek - Sofles
4. Nina Simone - Sinnerman
5. Teege - Feel This Way Ft. K.O.
6. Meck - Thunder In My Heart Again (feat. Leo Sayer)
7. Flight Facilities - Stranded (feat. BROODS, Reggie Watts & Saro)
8. Yves Larock - Rise Up (feat. Jaba) [Yves Larock Remix]
9. Aleyna Tilki - Yalan
10. Faul - Changes
Últimos 30 días:
1. Maya Jane Coles - Run to You (feat. Claudia Kane)
2. Wolftown - Till the Sun Comes Up
3. Shane Codd - Always On My Mind (feat. Charlotte Haining)
4. I - More to Love
5. TIEKS - Would I Get In
6. Diplo & Sleepy Tom - Don't Be Afraid (feat. Jungle)
7. Kudu Blue - December
8. Yves V - Finally
9. Anabel Englund - Float
10. Dj Kuba & NE!TAN - Dancing
Contactos
Redes sociales
Compartir
Comentarios